Simple thought today….there is hope for those who have felt disillusioned, abandoned, brokenhearted and completely lost in life.  The Hope of scripture is that we have Someone who loves us more than we have ever experienced by humans, someone who knows our pain, hurt and mistakes.  Someone who loves us through our lives ups and owns…He is always there, He never leaves us and He never abandons us.
Life has many unexpected turns and there are times we feel like losing hope, becoming cynical about life, or turning away from God.
Know that you're loved today, that HE loves YOU! Know that He can and will restore those places in your life that feel un-fixable, irreparable and hopeless.  There's this quote that I've seen floating around the internet and I like it because it gives a sense of hope but the one thing it's missing is to remind us that God is the true source of healing and restoration.  God does use people to help bring healing into our lives but real healing goes hand in hand with coming to Him in our brokenness and letting key people love us back to life.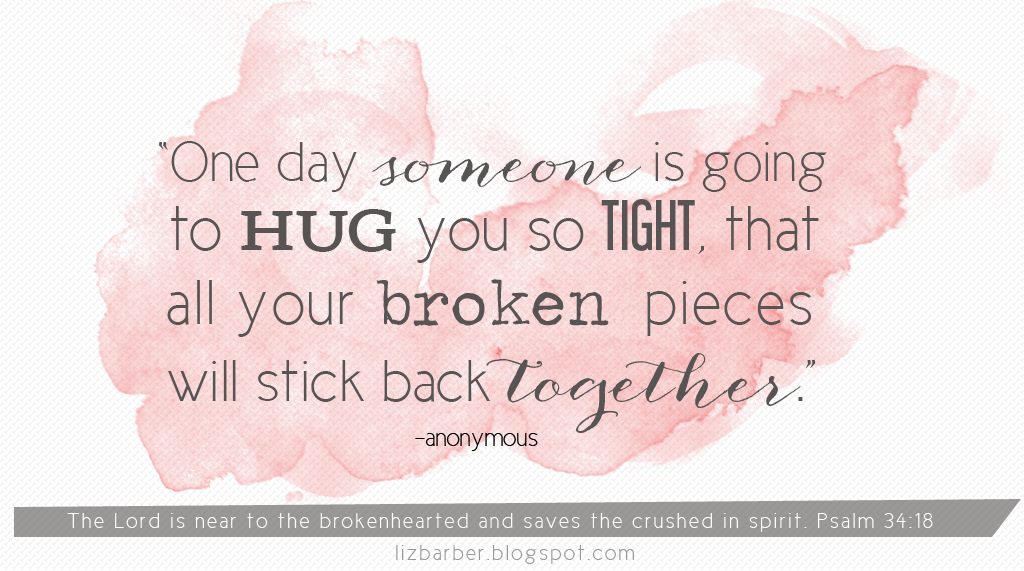 How do we begin to move on and choose to walk in hope?  First off when I feel despair I have to make the conscience choice to change my mindset. How do I do that?
 I take time to be alone, read and meditate on Scripture that reminds me of God's truth and character.  Scriptures like:
"Be strong and courageous. Do not fear or be in dread of them, for it is the Lord your God who goes with you. He will not leave you or forsake you." Deuteronomy 31:6"The thief comes only to steal and kill and destroy. I came that they may have life and have it abundantly." John 10:10"Trust in the Lord with all your heart, and do not lean on your own understanding. In all your ways acknowledge him, and he will make straight your paths." Proverbs 3:5-6
I put on some meditative music like worship music.  There is some really great music out there here are a few that you may want to take a listen to:
Another key thing I do is to reach out to others who can pray for me, listen, cry with me, challenge and encourage me. There's something about reaching out that brings healing to our hearts.
Make sure to share this post with someone who you know needs to be encouraged.  Let me know below in the comments how I can pray for you or if this post encouraged you today.