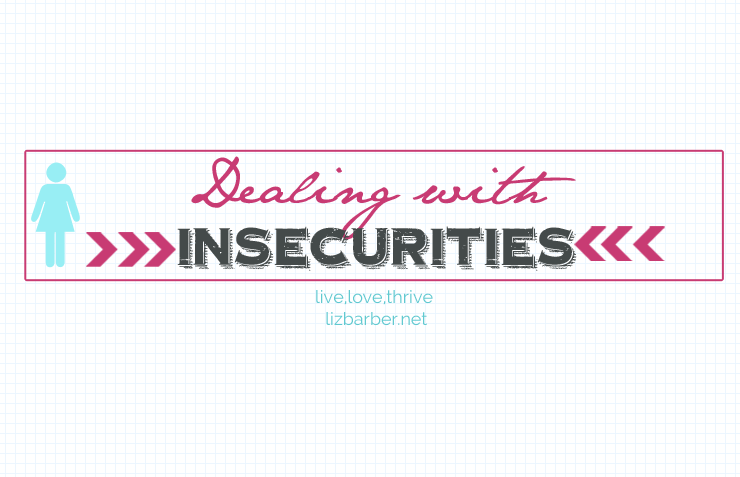 One of my goals of this blog is to inspire and  encourage others in their daily lives….whether it's from examples in my own life or things I've learned from people who have had a profound impact on my life.
One thing I need to preface before we go on is that  I love people and I love human interaction- face to face- in person.
There's something about getting together with a good friend and just sharing life. It feels good and it makes me feel happy and that's because we were created for relationship. I really believe that.  So the times I allow anger to rise up or comparing myself to others it's usually because I have allowed myself to become isolated. I'll admit there have been times I will scroll through the lives of friends and acquaintances on Facebook and allowing myself to quietly and internally feel like my life is less than or not as important as theirs.  Is that an accurate assessment? Definitely not!
Why is it that we try to read so deeply into the words, actions, or facial expressions, or lives of others.  Have your ever thought someone was mad at you or didn't like you just from their facial expression? Maybe it was the way your neighbor didn't acknowledge you when you were pulling out of the driveway for work this morning.
Do you  find yourself reacting and reading into situations only to later find out you were completely off base with your evaluation of the situation?  I've done it. I'm sure you've done it too.
The harm of acting out of my insecurities is when I allow them to dictate my emotions and perspective on people and situations.  Our insecurities in essence cause us to be like the walking wounded.  It's always "someone elses" actions that we blame. I heard a friend once say that "insecurity" is a form of pride. I didn't really get it at first but after thinking about it …I understood what she meant. Insecurity causes me to want to look down on others…for example if a friend on Facebook forgets to invite me to her baby shower  that a majority of our friends attended I can allow insecurity to set me on a pedestal and judge that friend.
Deep down I know that I don't want to drive my friends and family away from me. Yet at times we all can have these self-sabotaging tendencies that alienate others and keep them at an arms distance. Over the years I have recognized my tendency to withdraw when I get hurt emotionally. I  try to protect my  heart by putting up a barrier between me and the people or persons I feel hurt by. I call it "protection" but in all truth I am really just festering a wound and not allowing it to heal.
How do we rise above this areas of insecurity? I know for me it is so important for me to talk out my feelings to God, to get some perspective on those crazy emotions and thoughts and ask God "why am I feeling this way" or "what is the core issue really about". Somehow through my insecure mindset I can manage to squeeze a skewed meaning and whacked out perceptions out of what people post on social media.
Insecurity can drive us to do things, hurtful things and isolating things.
So what do we do with those feelings? How do we handle those negative attitudes that rise up?
1. Calm down! The last thing we need to do when we're upset or hurt is to talk to the person or address the situation that got our feathers ruffled. Turbulent emotions can cause us to say and do things we will regret.
2.  Journal or write out your feelings. Sometimes seeing them on paper can cause us to see things in a different light. We can hopefully see if we are being irrational, insecure or overly sensitive.
3.  Remind yourself of the blessings in your life. We have 2 kiddos who have dealt with some big developmental delays and issues so it can be easier to focus on the challenges and not the blessing that they are both physically healthy little boys.  God is good to remind me of His blessings.
4.  Pray about it.  As you take time to examine your heart ask God to show you His heart in the situation and emotions you are experiencing. 90% of the time we're talking that I need an attitude adjustment and just need to chill.  When I pray about things God is good to help me see with a clearer perspective and open heart.
5. Do the opposite.  I know this sounds a little George Constanza ish but whenever I get negative feelings about someone I will pray for them or ask God to bless them. Instead of thinking negative thoughts about someone, I will think of all their great attributes and it helps turn my stinky attitude around.
Recently something got me upset that I read on Facebook and I became engulfed with some pretty strong negative emotions about it.  I know as I continue to work through these feelings and insecurities my desire is for God to help me to grow, to love more, to be quick to speak blessing and not to judge.  I want to live with a loving heart, love others with God's love and thrive even though I'm still a work in progress.
We're all human and we all crave being valued and important.  Those are valid needs we all have, but we need to be aware of those negative tendencies we have to allow insecurity to control, define,  harm our friendships. Our sense of self-worth and value should never be based on what we perceive others think about us but instead we need to see our intrinsic value and walk in love and acceptance or ourselves and of others.
THINGS TO THINK ABOUT:
What are some of your insecurities?  What's the lie I'm believing about myself or others when I allow insecurities to dictate my mood and actions? How can I respond when negative feelings come…what would be the opposite?