I think if you ask most people you will find that there is a deep down dream that they would love to see unfold in their lives.  I believe we all have it deep down inside of us, whether its a dream to impact others with our personal life story, a desire to run a marathon, become the CEO of our own creative business or maybe pursue a dream to change the world. Most times we think "Wouldn't be great if I could quit my boring full-time job and do what I really love?"  Yet the reality for the majority of us is we need continue to put our nose to the grind and keep chugging along at our 9 to 5. So we kind of push those dreams to the side and never  really pursue those dreams we have in our soul.
I love this definition of a dream by John Maxwell:
"A dream is an inspiring picture of the future that energizes your mind, will and emotions, empowering you to do everything you can to achieve it."
Ever since I first met my husband Aaron, he has had a deep passion and drive for music and for playing the piano. His love for music started at an early age due to the influence of his paternal grandmother.  He's spent hours and hours playing songs on his piano at home and would just playing his heart out.  Musical expression is in Aaron's DNA… he played all sort of instruments growing up, was in bands and has even led worship at church.  Yet the one thing that really energizes him and inspires him is being able to sit down at the piano and compose songs that just come into his mind and heart.  He's never actually sat and written down the music he's created on paper yet he can recall with amazing clarity each song he has ever composed.
Aaron's long time dream of getting his music recorded finally unfolded at the beginning of 2013… just a couple months after the unexpected passing of his mom Judy in December 2012.  Aaron felt with a growing conviction that it was time to record the songs he had composed over the last 10 years and have a tangible representation of his meaningful compositions.
The first song on his album "Still Shining" was written as a tribute to his mother Judy Barber.  The title of the song was inspired by a beautiful card we received from some dear friends after his mom passed away…
"The light your mother brought to the world is
still shining…in you and in everyone touched by her love"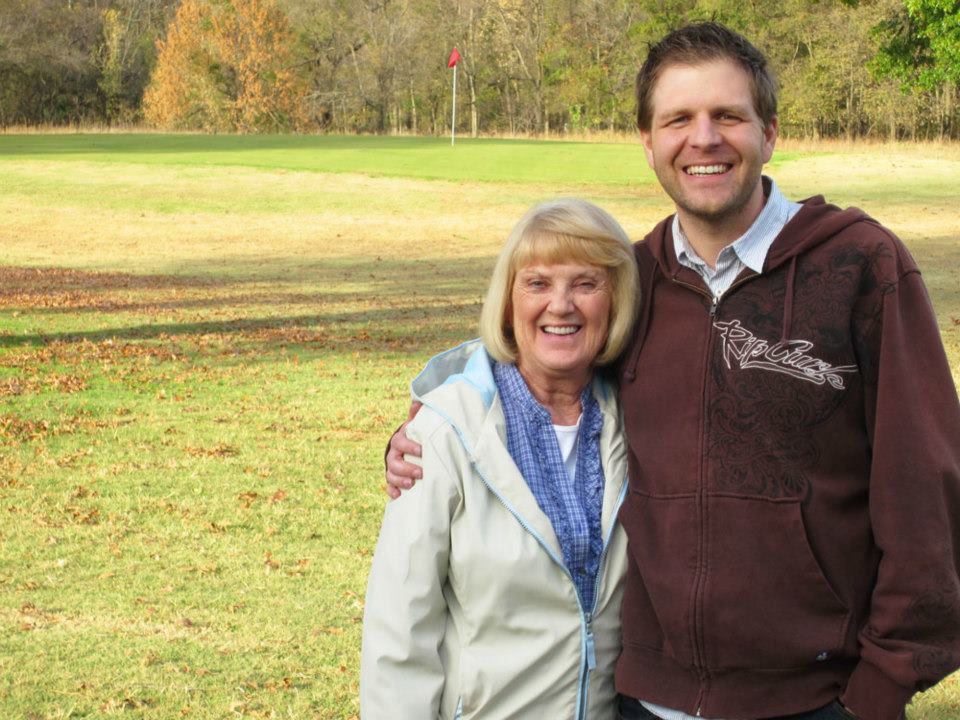 Those words rang so true and Aaron quickly new that
"Still Shining"
was to be the name of the song he wrote for her and later on the realization that it should be the title of the Album as well.  Such a great tribute to his mother and something she would have been so proud to see and hear.
Every song that Aaron has ever composed has been tied to his life experiences growing up in San Diego, friendships, graduating college, being married, having our children and even wrote one after we miscarried our precious little baby. All significant life experiences he has felt with his heart and has found a way to express it through his music.
So here is Aaron's music for you to listen to. I hope your hear Aaron's heart and experience his awesome God-given talent as he plays.  If you love it let him know by writing a review on
iTunes
or
Amazon MP3
.
Whatever your dreams are I hope you pursue them and allow them to become something that not only inspires you but that inspires those around you!