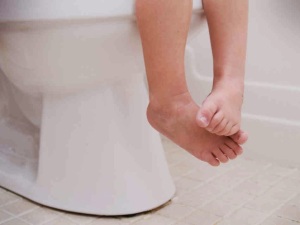 Potty training our twins is one of those stages that I have not been looking forward too. Obviously it's inevitable and has to be done but the thought of training TWO at one time was just a bit overwhelming to this mama. As some of you may know Dylan & Caden have been extremely language delayed. In fact just last year the boys really didn't have any concrete words that they could use to communicate with us other than whining and grunting.
All that to say we are JUST now potty training our twin boys who are 4 years old. It was important for us to know the boys had an understanding of some basic words before we even stepped into this arena and because they have really grown in just the last year in their ability to understand information told to them and in their ability to talk to us with the few words we knew it was time.
Thankfully the boys preschool had already been exposing the boys to the "big potty" at school, so that has been good for us because the "big potty" is not foreign scary object to them.
We have 2 charts in the bathroom set up with each boys names above their respective chart.
Each time the boys pee or have a bowel movement we record the time and any other specifics like: peed in potty, had an accident, peed in pool (yes, I said peed in pool), pooped on ground or pooped in undies.
Here's a sample of the POTTY TRAINING CHART I made and you can see if you click on the pick the different ways we keep track of peeing in the potty, accidents, poop in the potty and just sitting on the potty: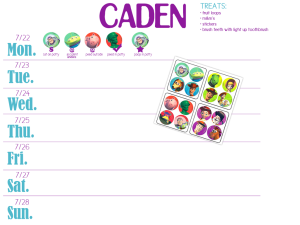 We've been going at it now for one week and right now the boys are getting really good at peeing in the potty- BOTH the big potty and the little portable potty. We keep one potty outside for when they're in their little pool and we are making every effort to ensure that they pee in the little potty and not in the pool.
INCENTIVES FOR POTTY TRAINING:
As far as incentives we've used so far in this potty training process, here they are:
Fruit Loops
Stickers
M&M's
iPad app called Potty Time. Basically we're using the free version to play the Potty Time Song and we will play it to at times to get the boys to come to the potty. There is also a DVD you can buy and get some more useful tools to potty train your kiddos. Here's a quick video on it:
Our biggest hurdle right now is getting the boys to poop in the potty- both boys do not want to sit to poop in the potty and are either taking off their undies to squat and poop on the floor or they are pooping in their undies. They freak out if you try sitting them on the potty when they need to poop, like kicking and screaming freaking out.
Well I'd love to hear your potty training stories and tips on how to get kiddos to poop in the toilet. Or if you know of any great potty training resources let me know in the comments below! Thanks!