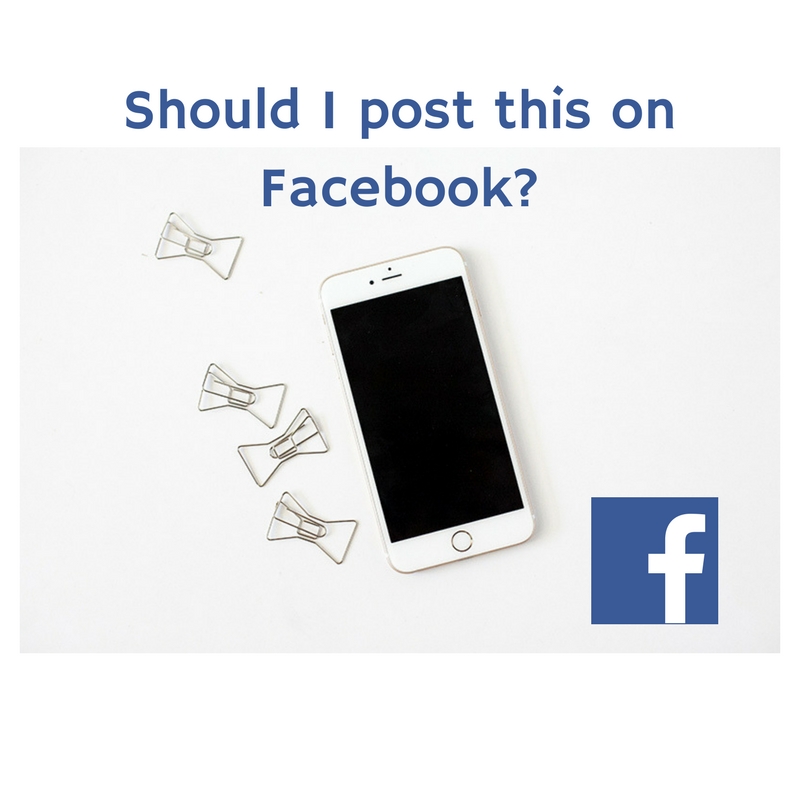 Should I post this on Facebook ?
I have really enjoyed being on Facebook for the mere fact of having a tool that I can stay in touch with friends who I don't have daily or regular contact with.  I love hearing the good news of new babies, basic updates of how friends are, knowing how I should pray for others and seeing recent pics of friends and family.
Personally I have loved to have a place to share our own prayer needs as a family. So there are definite pluses to Facebook….BUT I think that at times we become easily misguided when it comes to discerning what we should post or not post.   I admit it here, with my hand held high… I have been guilty of posting things that should have stayed in my brain. Here are some statuses you may have read before or posted yourself:
passive aggressive status: making veiled jabs at other facebookers without saying their name. We post about a situation that angers us or has offended us in veiled terms. Sounds like this "I wish some people would mind their own business and not tell me how to live my life!"
angry status:  we pretty much threaten people on facebook. Usually we don't mention the name of the person but we'll say something like "if you think you can speak bad about my family member you've got another thing coming jerkface!"
holier than thou status: it's easy to get on our religious and/or political high horse and tout off everything we think is wrong with the world, our co-workers and the neighbor down the street.  These statuses scare me, the person sharing it thinks he or she is standing for their beliefs and what is right (or left) and they end of alienating  a good majority of their Facebook friends. I'm all for standing up in what  you believe it but when all you can post is what an awful president we have, why our nation is going to hell or how much you hate your boss  then it's time to pause and reconsider that post.
The list goes on there are also the feeling sorry for myself  posts, complaining posts( I think we all do this one) and the "my life is better than yours" posts.    I'm pretty sure I left a few categories out but you get the gist of what I'm saying.
THINK BEFORE WE SPEAK (POST).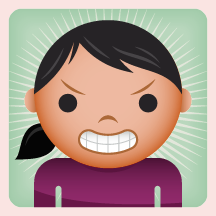 It's great to be able to share what's on our mind and get things off our chest. We like to refer to it as "blowing off steam" but when it becomes something more than that and we have full on arguments with others on our Facebook wall or a friends Facebook wall  we're using our words as weapons.  Instead we:
defame another person
try to cause guilt/shame feelings
spew negativity about a place, person or situation
Now I said earlier that I am guilty of posting when I should have thought and prayed about a situation more.  The bible says in  Proverbs 17:27
Whoever restrains his words has knowledge, and he who has a cool spirit is a man of understanding.
It is easier to say something in the heat of the moment or circumstance rather than hold back but scripture says that when we restrain our words we operating in a spirit of understanding and from a place of knowledge. Proverbs 10:19 is a great one  I need to tattoo to my arm, it says…
"When words are many, sin is not absent, but he who holds his tongue is wise. " 
and the last one that speaks volumes to me is Proverbs 11:12-13
"A man who lacks judgment derides his neighbor, but a man of understanding holds his tongue. A gossip betrays a confidence, but a trustworthy man keeps a secret."
Social media is a great tool when used to build up, encourage and build bridges but  it can also be used to
tear down people/relationships
gossip about others
build ourselves up and be prideful
discredit others
So my hope is that each of us would think twice before posting something on Facebook.  You can't undo the harm once it's done.  Once those words come out, they're out for the world to view….technically you could delete the post but it's usually within view of your entire social circle within the first few seconds of posting.
There will always be something to get annoyed about on Facebook because we're human and we all have shortcomings.  I don't mind reading what you ate for dinner  or drank at Starbucks…well sometime I do…but the point is that we make every effort to think about those things that could be potentially negative and hurtful.
So a couple of things I do before I actually post something, I ask myself:
Is this post gossip?
Is it building up or tearing down someone else?
Am I trying to lay a guilt trip on someone by posting this?
Am I being threatening or judgmental about someone?
 If it's something I really need to get off my chest I journal it. I actually sit down and write it out. I'll even
pray
about it if it's really something that's eating at me.
In writing this blog post my goal is to give you some food for thought. I think being conscious of what our Facebook statuses communicate is a good thing and hopefully will make  our Facebook pages a more pleasant place to visit!   Let me know in the comments what you like or don't like about Facebook/Facebook statuses!